PRODUCTS


dining table-Italian contemporary sintered stone dining table dining room furniture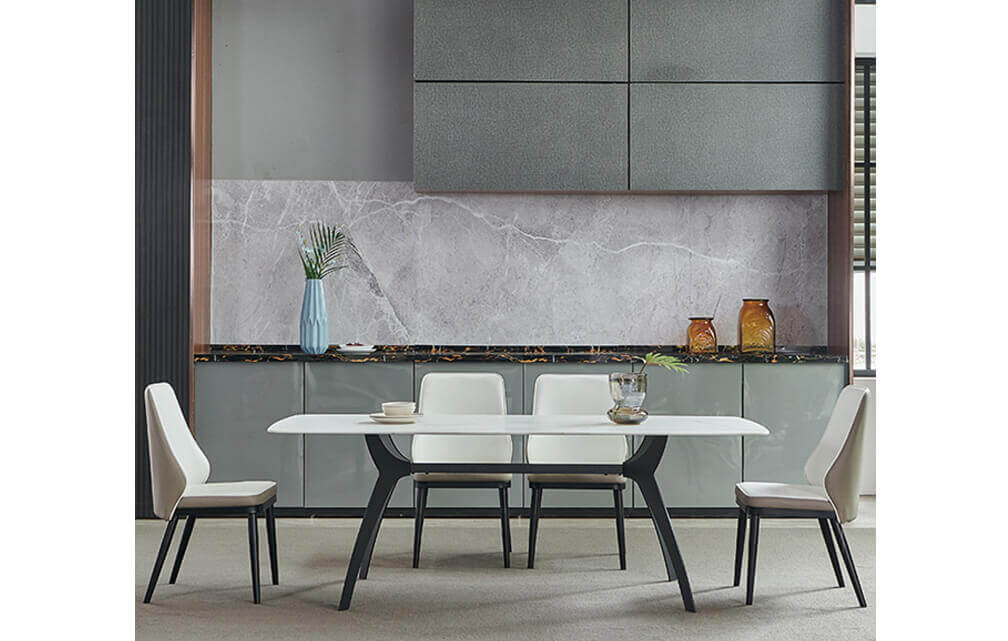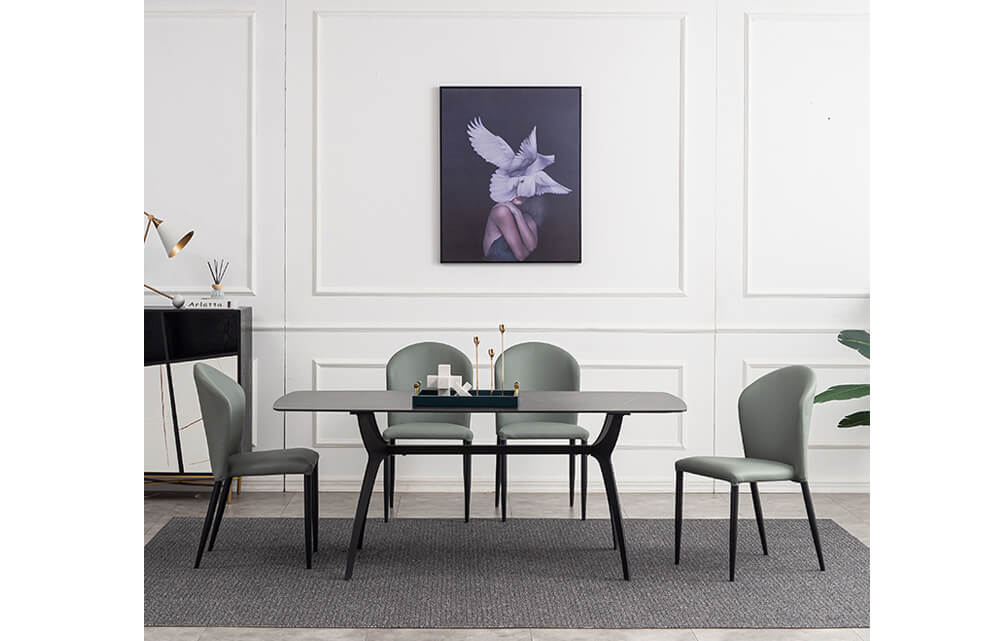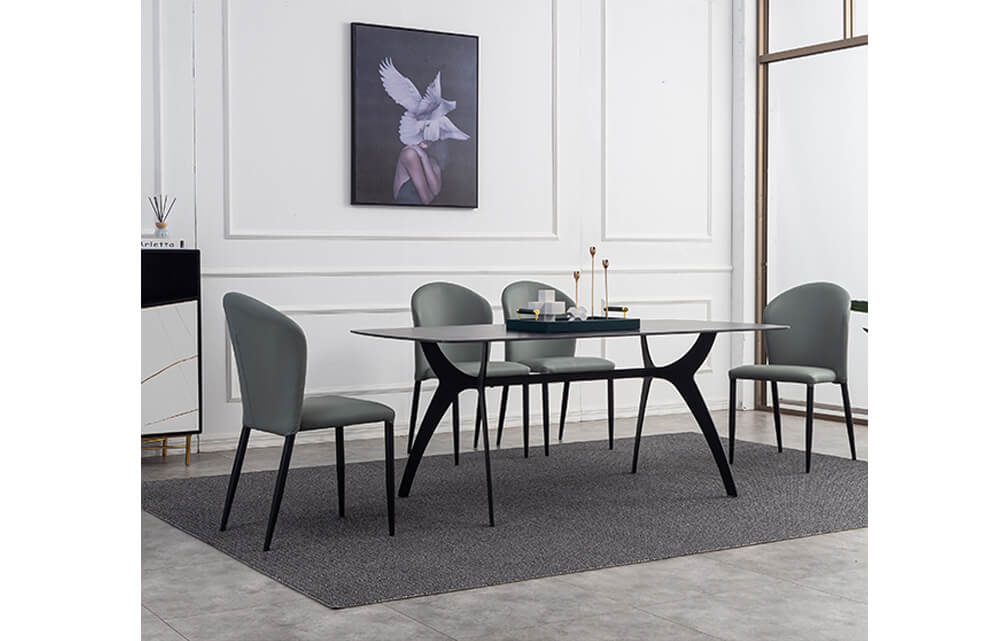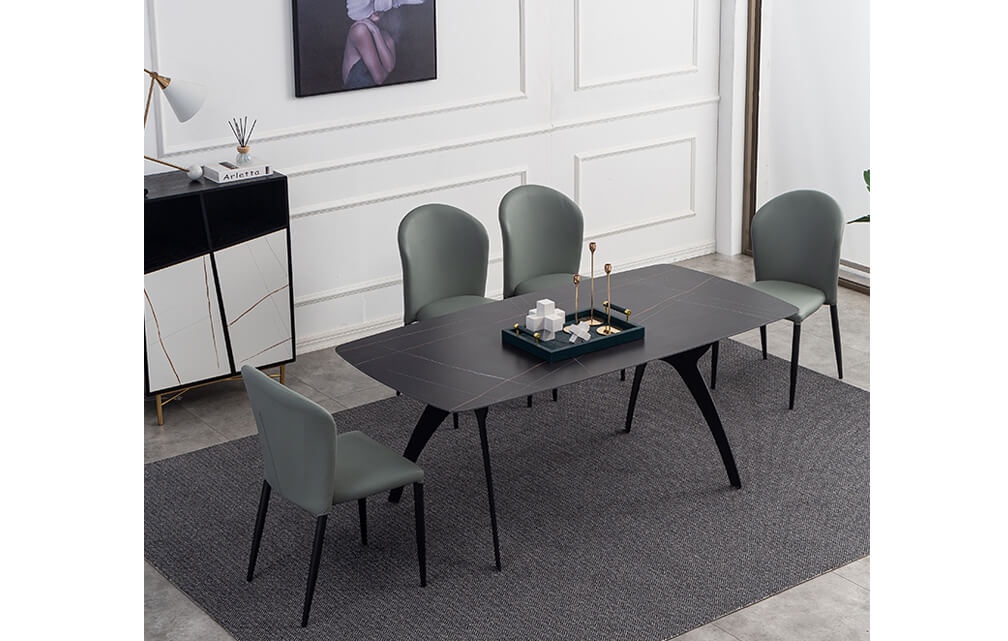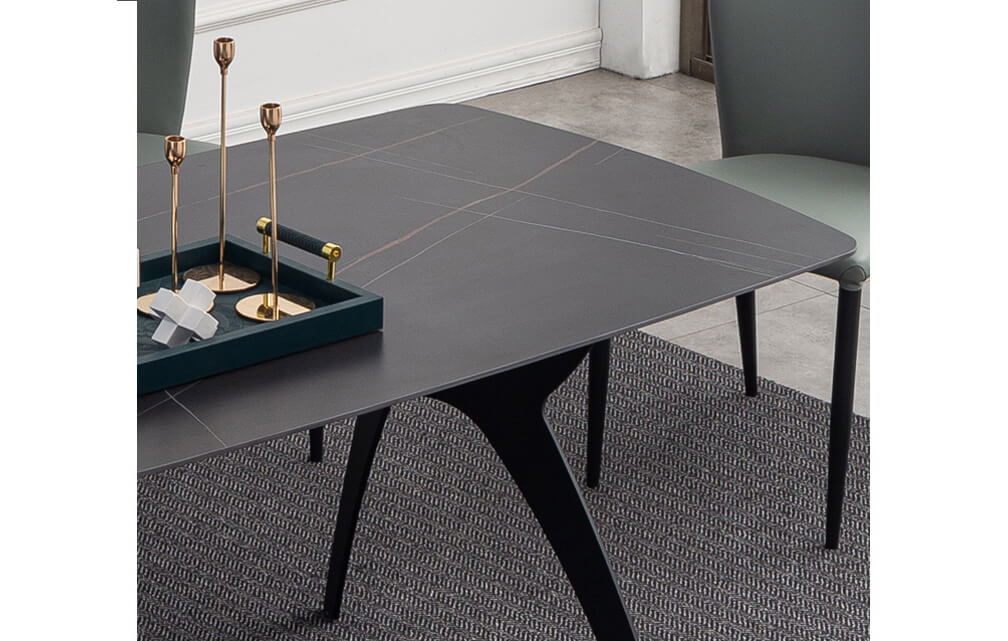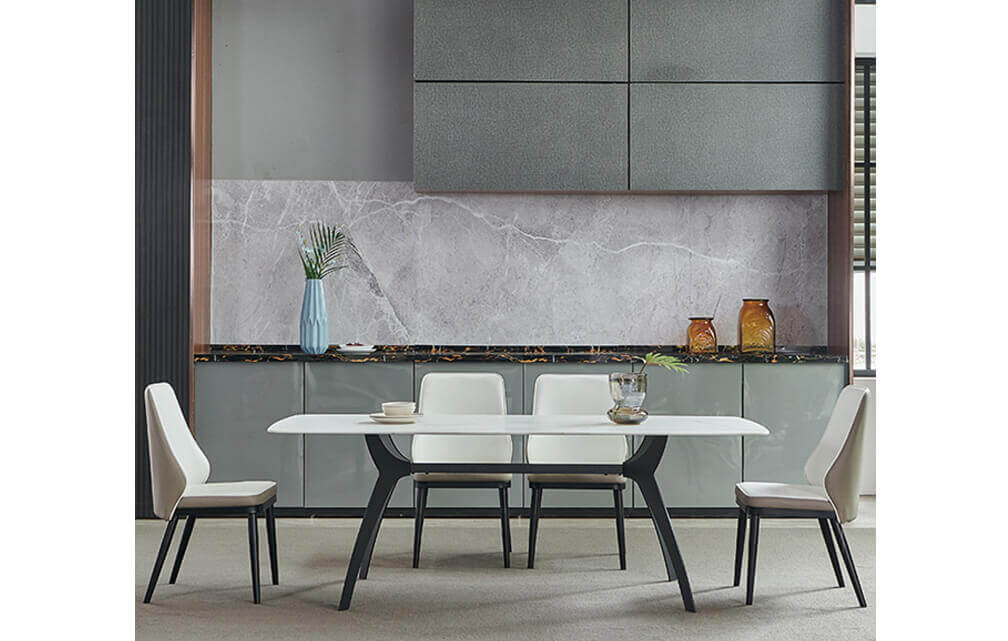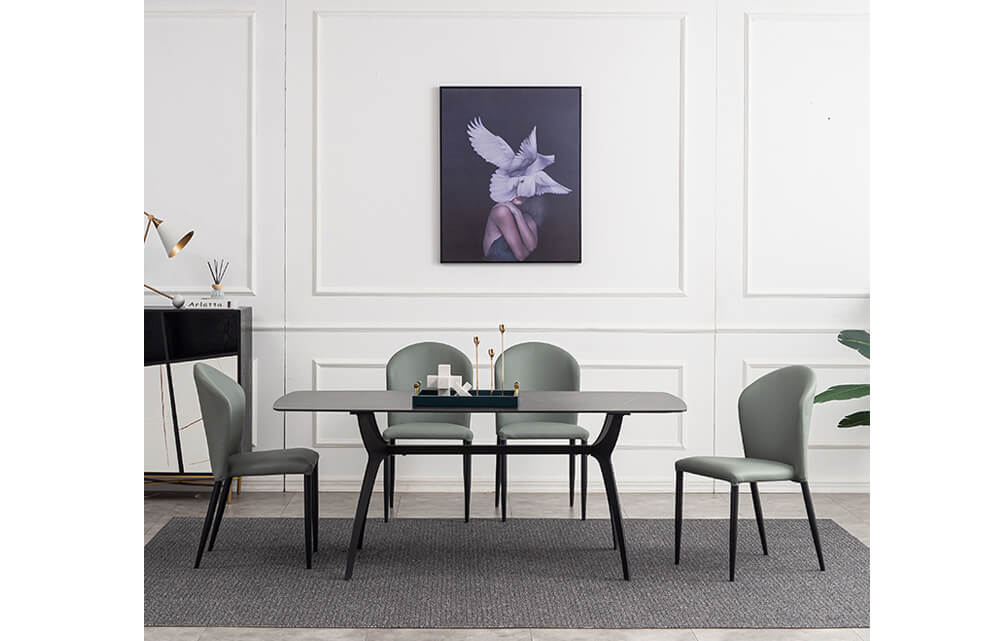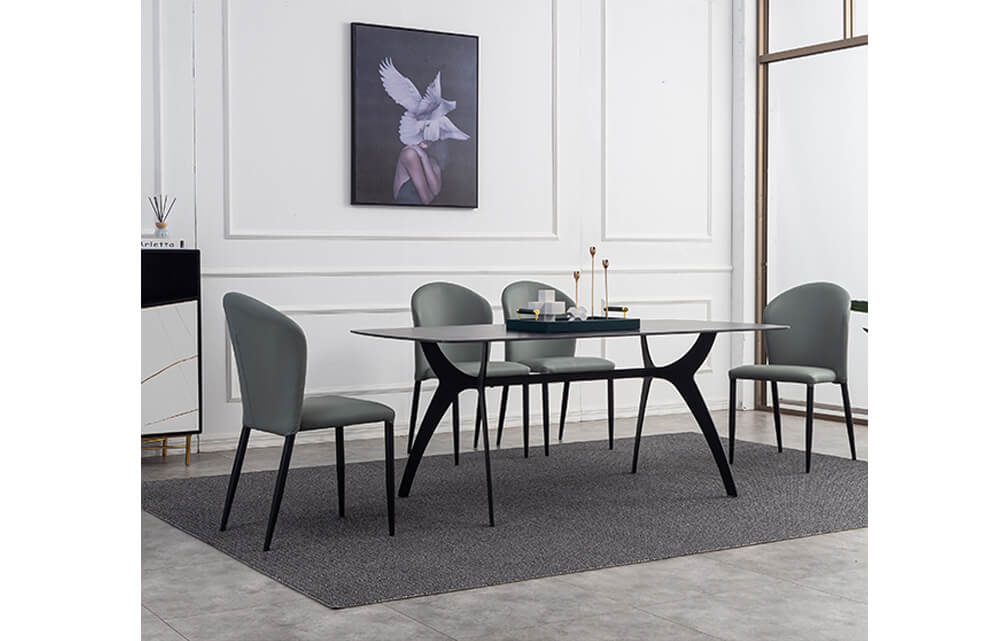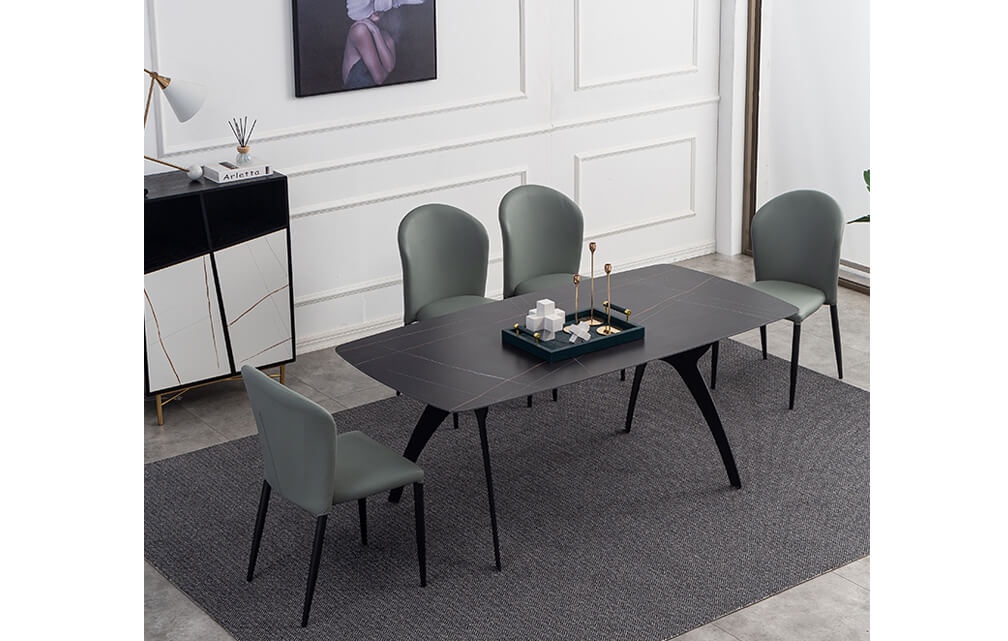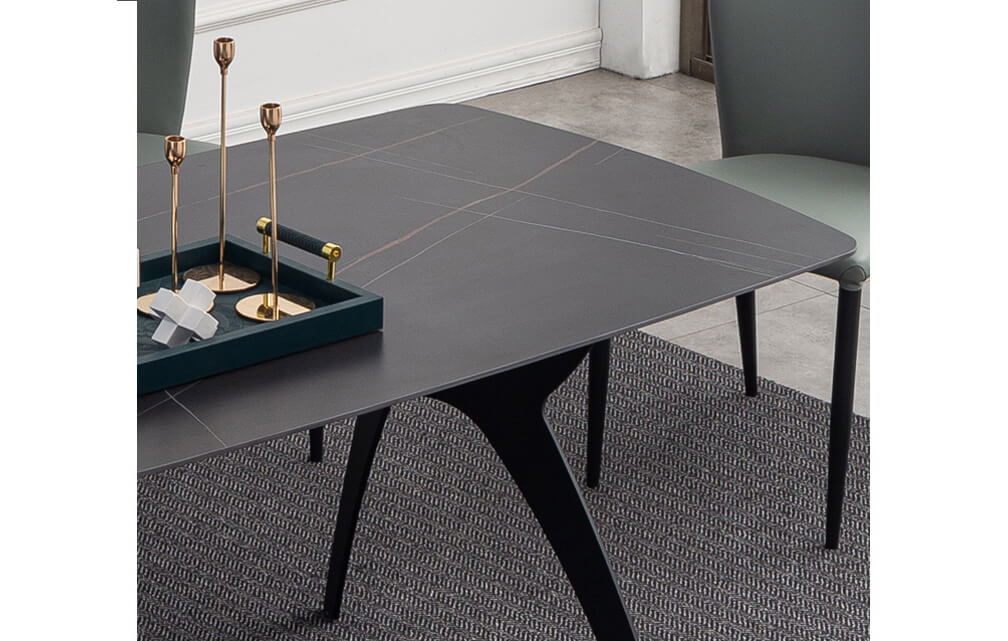 ---
The ANINZ Sintered Stone Dining Table brings luxury,contemporary aesthetics and long-lasting quality to your home.

---
DESCRIPTION

A simple and understated ceramic table brings so much to any dining ensemble, and your dinner table is the spot you'll share a meal with family and friends, so it should allow you to seat everyone in style and comfort.The design of this italian contemporary sintered stone dining table offers a neutral finish, so you can fit in with your kitchen or dining room's color scheme.This ceramic table, stands out due to the simplicity of its design combined with the extreme robustness of its ceramic sintered stone table top.The base has 6 pieces of bronze-colored carbon steel metal spliced together.A beautiful as well as a practical choice for modern living.
---
PRODUCT DETAILS

· Item : AN0053P
· Feature : Fixed.

· Specific Use : Dining table.
· General Use : Home furniture.
· Type : Dining room furniture.
· Application : Kitchen, Home , Living Room, Dining, Outdoor, Hotel, Office Building, School, Leisure Facilities, Other.
· Design Style : Modern.
· Table Top : 11mm thickness sintered stone.Matt finish.

· Frame/Leg Construction : Carbon steel.
· Assembly : Minor assembly required.
· Maintenance : Clean with soft damp cloth.
· Colour : Table-top available in 4 colours. Please scroll down the page & select.
· Dimensions : Available in 3 sizes. Please scroll down the page & select.
· Shape : Rectangular table-top available in 3 shapes. Please scroll down the page & select.
· Place of Origin : Foshan, China.
· Brand Name : ANINZ.
· MOQ : 5pcs.
· OEM : OEM Acceptable.
· Dining chairs are NOT included. Shop dining chairs here.

· Note : colour and patterns of sintered stone may vary due to natural characteristics of the material.
---
KEY FEATURES
Sintered stone table-top for durable surface yet light in weight.
Black carbon steel legs with extra strength of support.
Unique leg design merges timeless sophistication with practicality.
Also available in ANINZ Ceramic Top Dining Table.
Note: Sintered stone top is processed from natural stones and minerals. Colours and design of marbling is unique to each piece.
We provide customized services, you just need to provide pictures and dimensions.

---
WHAT IS SINTERED STONE

The sintered stone is not porcelain, marble, or ceramic slab, but a brand-new material. It is very different from the ceramic slab in raw material structure, production technology, firing process, and performance, and can be further processed.The sintered stone slab has a marble texture design, which can replace most of the applications of marble in home building materials.
Sintered stone is made from the process of combining mineral and stone particles into a solid piece, under over 1200℃ heat and 15000t pressure. Widely used in industrial fields such as interior and exterior surface of buildings; and residentially kitchen worktops or bathroom vanities, sintered stone has the following features:

·Weight:thin & light weight
·Hardness:6+ on Mohs scale. Very durable & strong.
·Resistance:waterproof, stainproof & high heat resistance.
·Safety:hygienic, sustainable and environmentally friendly.
·Maintenance: Non-porous surface easy to clean. Resealing doesn't require.
---
DIMENSIONS

| | | | |
| --- | --- | --- | --- |
| | Width | Depth | Height |
| Option A | 140cm | 80cm | 75cm |
| Option B | 160cm | 90cm | 75cm |
| Option C | 180cm | 90cm | 75cm |
---
TABLE TOP COLOUR

The following colors are all matt finish.With our regular patterns, we can provide the customized patterns if you need.

---
TABLE TOP SHAPE


---
PRODUCTIVE PROCESS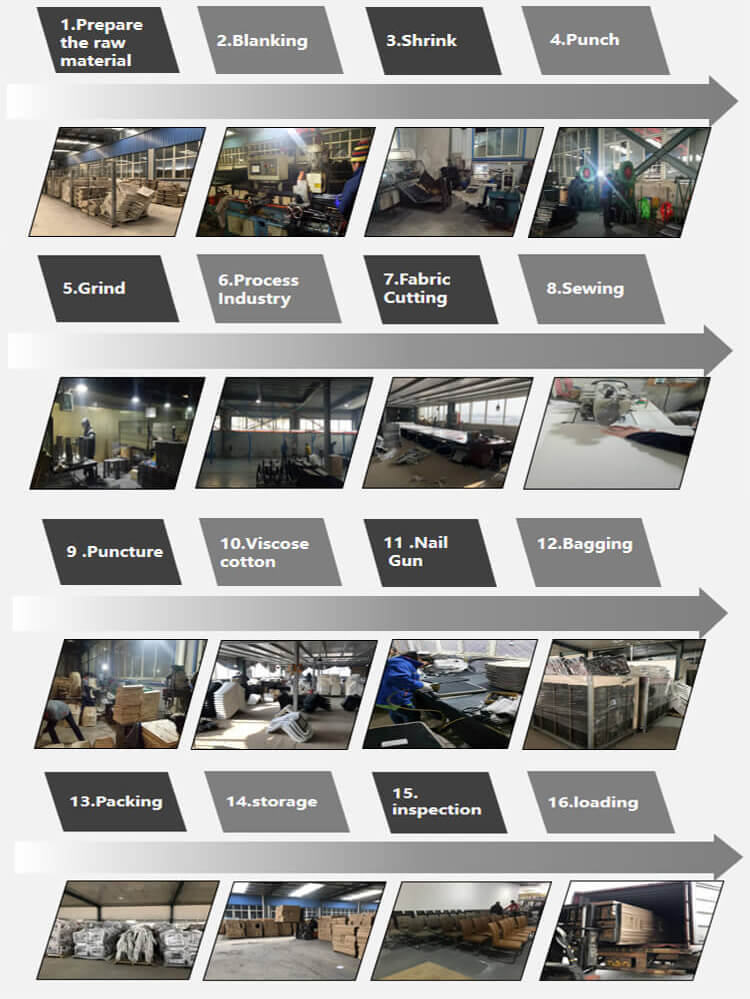 ---
PAYMENT and PRODUTION TIME

Pay Deposit:Pay a 30% deposit per item. Or Pay in Full.
Production Time: Approximately 4 - 6 weeks from date of deposit.
---
DELIVERY and TRANSPORTATION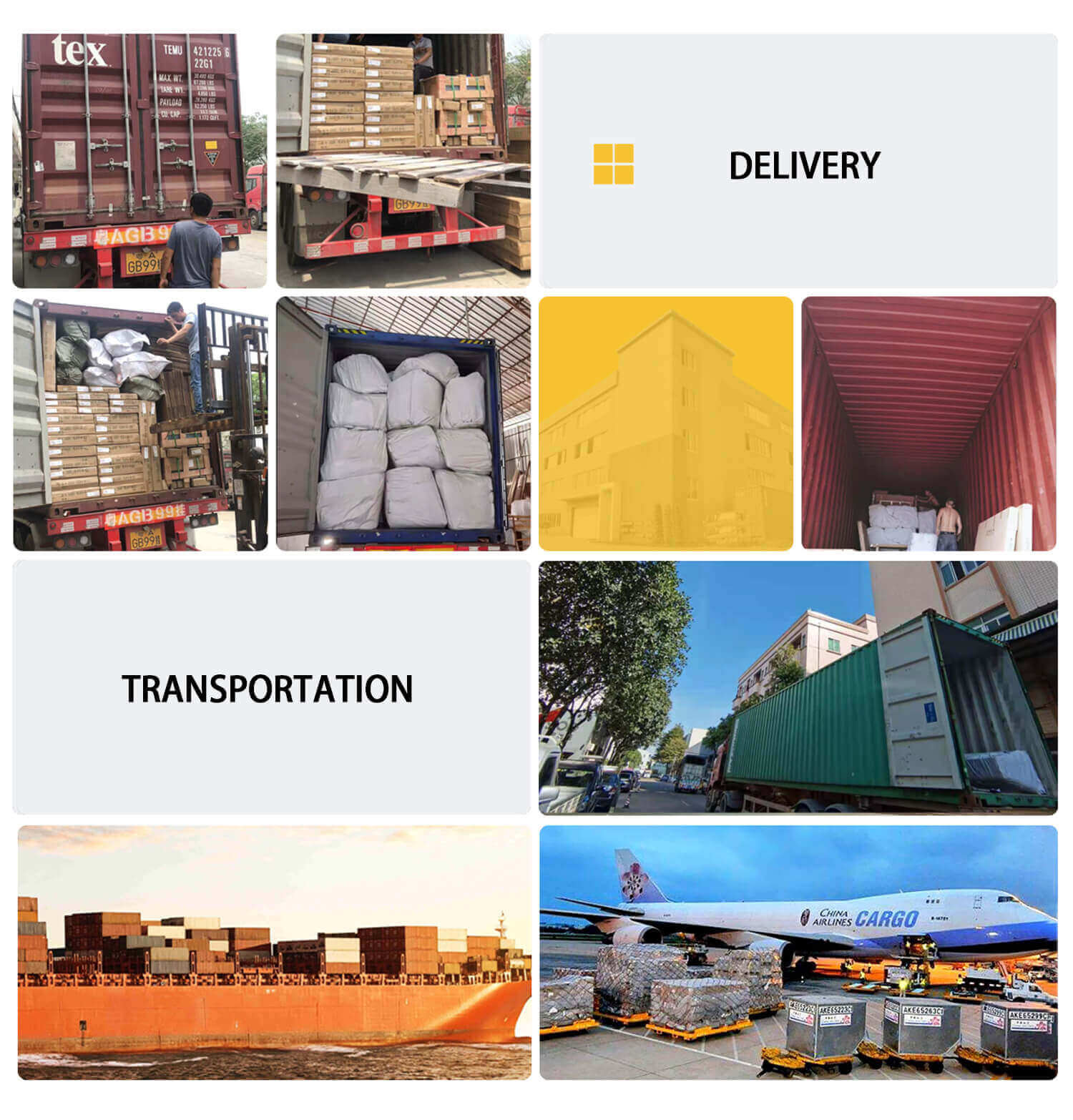 ---
NOTE

About Size : Manual measurement of size data, may have a deviation of 2-3 cm.
About Color Difference : Due to factors such as illumination and angle, the image may cause chromatic aberration, and the actual
color should be based on the actual object.
We provide the best customer service. If you need any help, please Email us and we will get back to you within 24 hours.
---
Request Quotation
YOU MIGHT ALSO LIKE
SIMILAR PRODUCTS